Chimparöo at the heart of the benefits of babywearing
Created by a mother of 4
Chimpäroo, the registered trademark of L'écharpe Porte-bonheur inc., was created in 2007 by Christine Duhaime. A graduate in occupational therapy with a passion for textile design, its founder had a instant passion for babywearing when she discovered it on one of her travels. If this makes her own life as a mother so much easier, why couldn't it help thousands of others moms? She then decides to create her own brand on baby wraps and baby carriers at a time when babywearing was little-known in Québec.
Christine set for herself the goal to offer evermore innovative and high-quality products while also promoting the benefits of babywearing. It's with this vocation that she has continued to serve you for over 15 years!
Christine tells you Chimpäroo's whole story!
Chimpäroo are THE experts with a team that has :
Academic knowledge in ergonomics, health and development of babies;
Knowledge gained with research, development and experience in our many community involvement;
Direct experience in babywearing practice for over 15 years;
Experience in educating the public, health professionals and stakeholders in the perinatal setting;
Links with babywearing support organizations.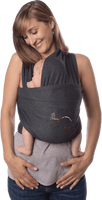 Did you know?
Baby-carrying answers the need for physiological proximity and emotional safety within every baby. Chimparöo was born out of our great passion for eveything perinatal. The benefits of baby-carrying are numerous for the baby and his carrier.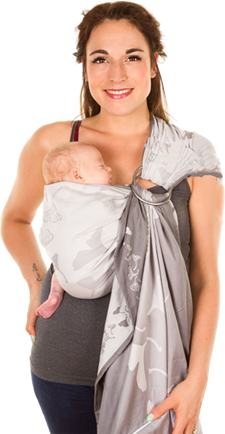 Chimpäroo
Chimpäroo is moving forward with a complete range of safe, ergonomic and versatile baby carriers approved by health and child development professionals.